Introducing IDDT
We are an organisation for people living with diabetes run by people living with diabetes. We recognise that when one person in a family lives with diabetes, this affects other family members and we offer support to partners and parents. We raise awareness of important issues for people with diabetes and provide information in non-medical language.
A charity based in the UK listening to people with diabetes and their carers and supporting their needs. The Trust is run entirely by voluntary donations and we do not accept funding from the pharmaceutical industry in order to remain uninfluenced and independent.
The Insulin Dependent Diabetes Trust (IDDT) is a registered charity and was formed in 1994. We are concerned with listening to the needs of people who live with diabetes, understanding those needs and doing our utmost to offer help and support. We not only want to help those who actually have diabetes but also their carers – the husbands, wives, partners and parents, indeed, all of us who 'live with diabetes'. We recognise that when one person in a family has diabetes, all other family members are affected to a greater or lesser extent and they all have views and needs which may be different from the person with diabetes, but nevertheless are important.
The Trust was set up to look at some of the day to day difficulties of living with diabetes, the worries, fears and concerns that perhaps we don't talk about at the hospital clinic- the ones that many of us experience and understand because we actually live with diabetes. As a charity, IDDT has a Board of Trustees and all our Trustees either have diabetes or have family members with diabetes. So we all know first hand that while diabetes doesn't rule our lives, it is an important part of them. It needs care and attention, it can be a nuisance and it is not without it's problems!
Diabetes – Parents Passport For Schools
The InDependent Diabetes Trust [IDDT] is all too aware of the difficulties that children with diabetes and their parents face in everyday life when managing the condition. One area that proves particularly problematic is managing the condition at school. With this in mind, IDDT has produced a new, FREE booklet, the Parents Passport for Schools.
National NHS Diabetes Prevention Programme
On March 12th 2015, a joint alliance between Public Health England, NHS England and Diabetes UK announced the start of a national initiative to prevent Type 2 diabetes called the National NHS Diabetes Prevention Programme. It aims to reduce the 4 million in England otherwise expected to have Type 2 diabetes by 2025.
Position Statement – 'pre-diabetes'
The term 'pre-diabetes' has crept into our language and there is debate about its use. People who are at risk of developing Type 2 diabetes are now being classed as having 'pre-diabetes' or 'borderline diabetes'.
Now Available:
March's Newsletter and Type 2 & You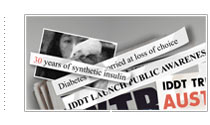 Young diabetics 'get worse care'
There is an urgent need for effective public health strategies to deal with diabetes, starting with more consistent NHS testing, says Jenny Hirst, Chair of the InDependent Diabetes Trust (IDDT).
People with diabetes not offered dietary advice
More than half of people with diabetes are not offered sufficient dietary advice upon diagnosis, according to a survey carried out to support the healthy eating message of this year's World Diabetes Day.
Launch of Passport for Diabetes in Care Settings
The charity, the InDependent Diabetes Trust (The Trust), in partnership with the Institute of Diabetes for Older People (IDOP) and the English Community Care Association (ECCA), announce the launch of their new 'Passport' for people with diabetes in care settings.
The Passport is intended to be used in settings such as residential homes to provide carers with vital information about their clients' diabetes needs.


Click Here to read more
DVLA issues new driving guidelines
On June 21st 2012 the DVLA issued new guidelines aimed at making it easier for drivers with diabetes treated with insulin to understand the new driving rules to comply with the European Directive introduced in 2011.
LGV drivers unaware of the need to test if they are taking tablets
Driving and hypoglycaemia – what are doctors being advised to do?
The Association of British Clinical Diabetologists [ABCD] has recognised that the EU Directive on standards of driving in diabetes will have a significant impact not only on drivers with diabetes but also on the doctors who complete medical reports for the DVLA. The ABCD has clarified their response to the Directive and this basically advises doctors on their actions with their patients on the most important change – hypoglycaemia. [Practical Diabetes Vol. 29 No1] It seems sensible that people with diabetes know what advice their doctors are receiving, so below are the key points in the ABCD recommendations to doctors.
Useful links
It is important that people have a fully informed choice of insulin so that they can choose the type of insulin and the regime that suits them and their lifestyle.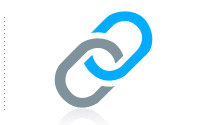 Insulin Choices – The Evidence
Animal insulins are available in the UK
Pork insulin available in Australia
Replacement pork insulin available in
Canada
Use of Pork Insulin in Pumps
Reviews and Reports
Animal insulins continue to be available – statement from Wockhardt UK
IDDT formed to maintain supplies of animal insulins, not only so that this choice of natural insulin remains available for everyone, but especially for the people who have adverse reactions to the synthetic human and/or analogue insulins. We never forget that this need still exists and we know that many animal insulin users worry about the continued availability of the animal insulin they need. Many are often wrongly told that animal insulins are no longer available.